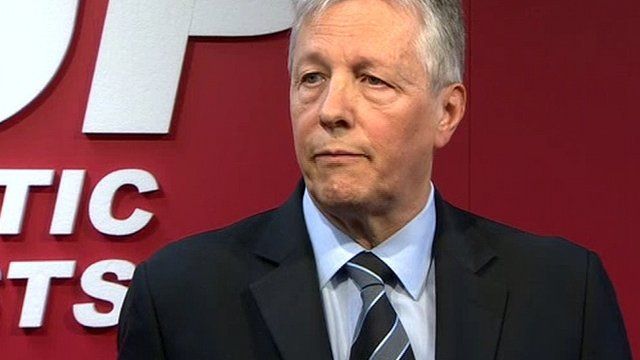 Video
Peter Robinson: 'Everyone subject to the law'
First Minister Peter Robinson has said the arrest of Gerry Adams 'strengthens the political process' saying that it shows no-one is above the law, everyone is equal under the law and everyone is equally subject to the law.
Speaking to reporters, Mr Robinson rejected claims by Sinn Féin that the arrest was 'political policing' saying that it would be political policing if the PSNI did not question those deemed to be involved.
Mr Adams has spent the night in custody after going to Antrim police station, where he was arrested in connection with the 1972 murder of Jean McConville.
Go to next video: Son recalls mother's abduction