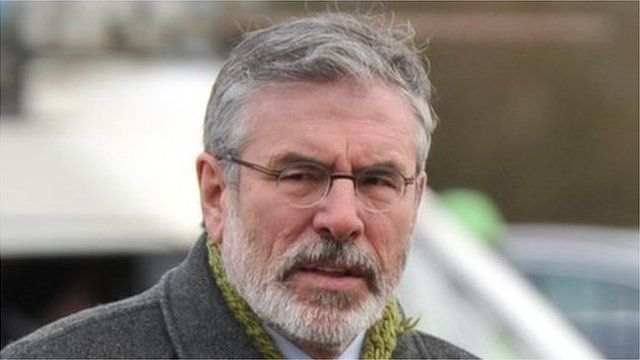 Video
Gerry Adams arrest 'unlikely to damage peace process'
The questioning of Sinn Féin leader Gerry Adams by Northern Ireland police in connection with the 1972 murder of Jean McConville is unlikely to "damage" the peace process, the DUP MP Jeffrey Donaldson has said.
Mr Adams, 65, has been spending a second night in custody after presenting himself at Antrim police station on Wednesday evening.
He has denied involvement in the death of the mother of 10 children.
Sinn Fein MP Conor Murphy added that he is "yet to hear" of a single family suffering intimidation from the IRA as a result of supplying police with information.
Michael McConville, the son of Jean McConville, has previously said that despite knowing who killed his mother he would not tell police out of fear that he or one of his family members "would get shot".
First broadcast on BBC Radio 4's Today programme on Friday 2 May.
Go to next video: 'I know who killed Jean McConville'