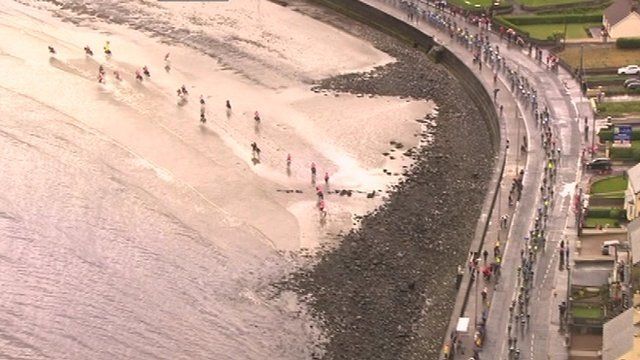 Video
How horse power met pedal power on the County Antrim coast
One of the most memorable sights of the Giro d'Italia's visit was the sight of horses running beside the bikes along the County Antrim coast.
The riders timed their run to perfection, running along the beach at Carnlough, adjacent to the riders.
BBC Newsline's Mark Simpson spoke to some of the riders to find out how much planning was required to run beside the world's second largest cycle race.
Go to next video: Giro organisers thank Northern Ireland