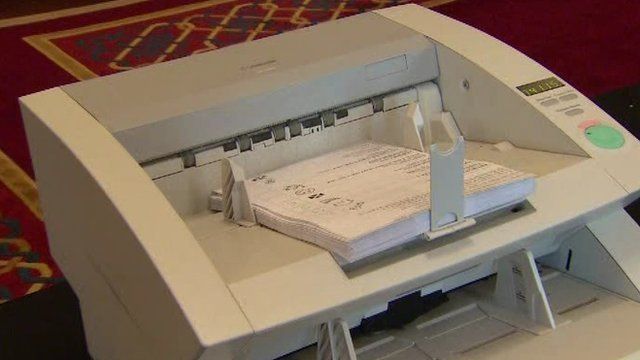 Video
Technology 'would speed up election results counting'
The Chief Electoral Officer in Northern Ireland has said that the use of technology would help speed up counting in Northern Ireland elections.
Graham Shields was speaking after mounting criticism over the speed of counting in the European election.
BBC News NI's Conor Macauley reports on how one such system helped count the Scottish local government elections in 2012.