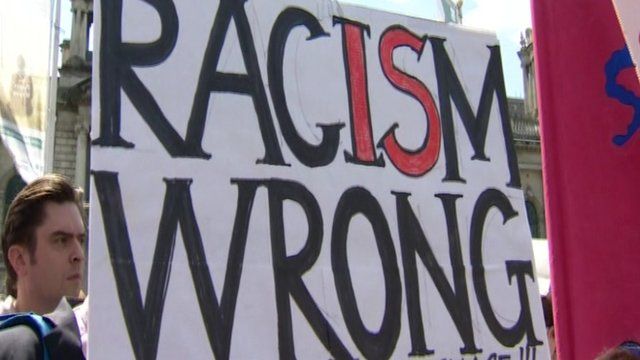 Video
Anti-racism rallies held in Belfast and Londonderry
Around 4,000 people have attended an anti-racism rally outside Belfast City Hall.
It follows recent racist attacks in the city and a row over controversial comments about Muslims made by a Belfast pastor and the First Minister Peter Robinson.
A smaller rally was also held in Londonderry.
Dan Stanton reports.