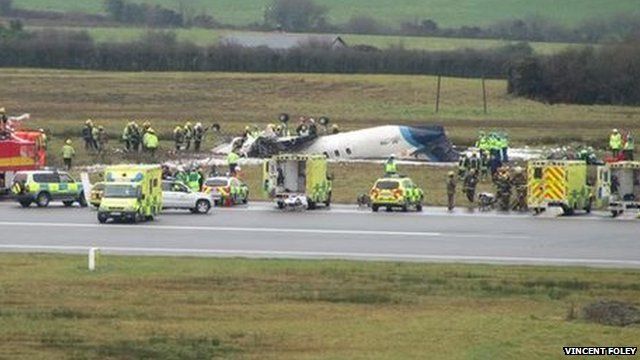 Video
Cork air crash: Survivor speaks of plane horror
A County Antrim man, who survived the Cork air crash in 2011, has been recalling how he thought he was going to suffocate in mud.
Laurence Wilson, who was one of six survivors, had been sitting near the back of the plane and escaped without serious injury.
He told BBC Radio Ulster's Talkback programme: "The plane had broken at the wings and it had dug into the ground and all the mud had come up into the airplane."
Go to next video: Plane burst into flames on runway