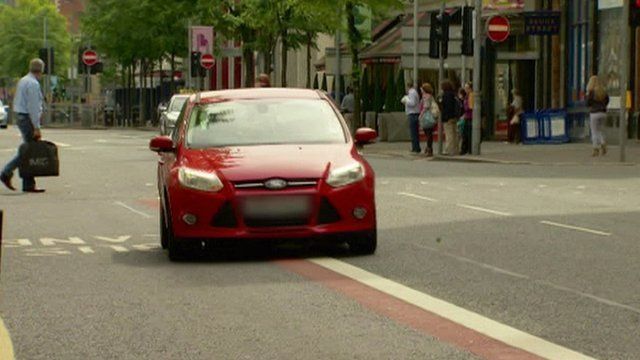 Video
Belfast bus lanes: Proposals to use cameras to detect illegal driving
Authorities in charge of Northern Ireland's roads are considering using cameras to detect vehicles driving illegally in bus lanes.
It is illegal for private motorists to use bus lanes and police are responsible for enforcing the law.
The Department of Regional Development (DRD) is considering taking on this responsibility.
Michael Fitzpatrick reports.