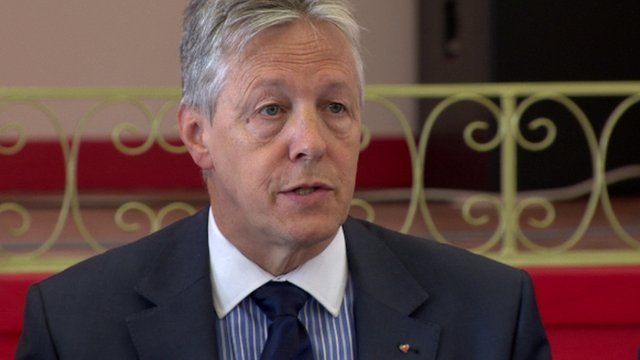 Video
North Belfast: Unionists call for inquiry into 'parades impasse'
Unionist leaders have called on the Northern Ireland secretary to set up a legal inquiry into marching issues in north Belfast.
They said there should be a time-bound inquiry into the "parades impasse" and wider issues.
First Minister Peter Robinson, speaking at a news conference in Belfast, said that unionist parties had agreed that "the denial of cultural expression resulting from republican violence and threats of violence would have a consequence determining how members at each level of government will participate".
Go to next video: Order urges lawful protests