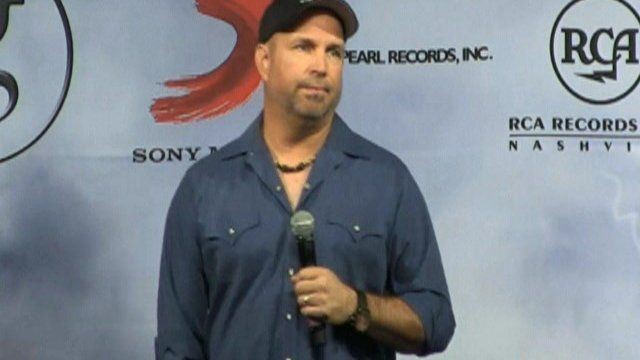 Video
Garth Brooks: Singer in plea to Irish PM over concerts
US country singer Garth Brooks has offered to "crawl, swim or fly" to Ireland to meet Irish Prime Minster Enda Kenny and beg him to let the 400,000 people attend all five concerts in Dublin.
He was speaking at a news conference in Nashville on Wednesday where he discussed the situation in Ireland.
Last week, Dublin City Council granted permission for only three concerts, and all five were cancelled on Tuesday.
The singer told his promoter he would either perform all five gigs or none, but he would "go to the last second".
Go to next video: Why Garth's Irish comeback was axed