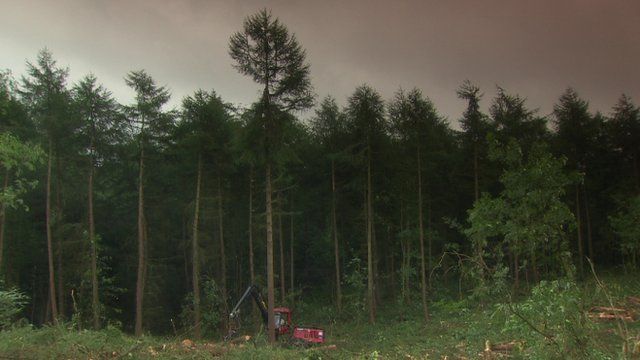 Video
Belvoir forest trees cut down after outbreak of disease
Thousands of trees are being cut down in a Belfast forest following the discovery of a fungus-like disease.
Many larch trees in Belvoir Forest have become affected by an outbreak of what is known as "sudden oak death".
About 6,500 trees are being cut down to reduce the risk of the disease spreading to other woodland species, as Will Leitch reports.