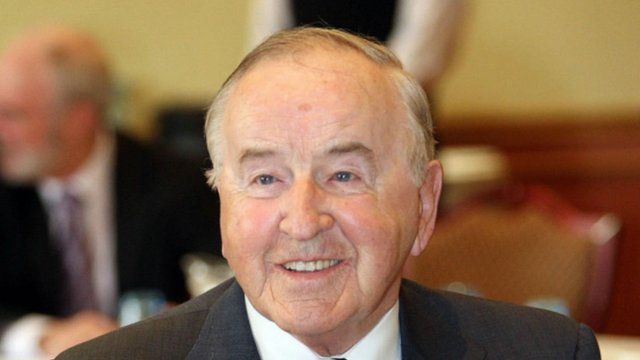 Video
Reynolds' Downing St Declaration 'laid down rules of the game'
The former Irish taoiseach Albert Reynolds has died at he age of 81.
Mr Reynolds became the eighth prime minister of the country in 1992, serving for just under three years.
In December 1993 Reynolds made a the Downing Street Declaration on Northern Ireland alongside the then British prime minister John Major in an attempt to secure paramilitary ceasefires and pave the way to all-party talks.
Speaking on the Today programme Lord Bew, the historian and contributor to the Good Friday Agreement, said that the declaration "laid down the political rules of the game" combining consent, power-sharing in an Irish dimension.
Beyond this it was "a redefinition of the traditional Irish doctrine", giving Unionists rights within the framework of self-determination, paving the way for the 1998 Good Friday Agreement.
First broadcast on BBC Radio 4's Today programme on Thursday 21 August.