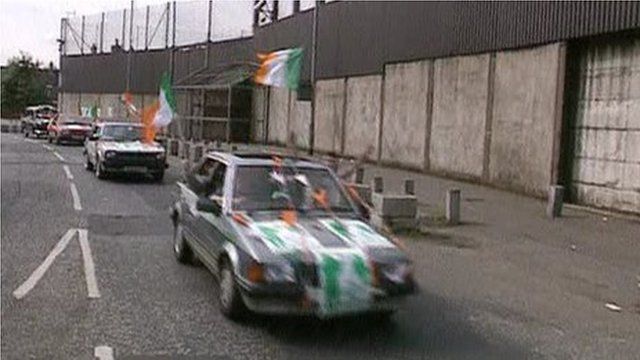 Video
It's Over: The IRA ceasefire 1994
Twenty years ago this week the IRA made a landmark announcement when it declared a ceasefire.
After 25 years of violence, it said there would be a complete cessation of all military activities from midnight on 31 August.
BBC News NI's Home Affairs Correspondent Vincent Kearney traces the origins of the ceasefire which said to have started eight years earlier in 1986.