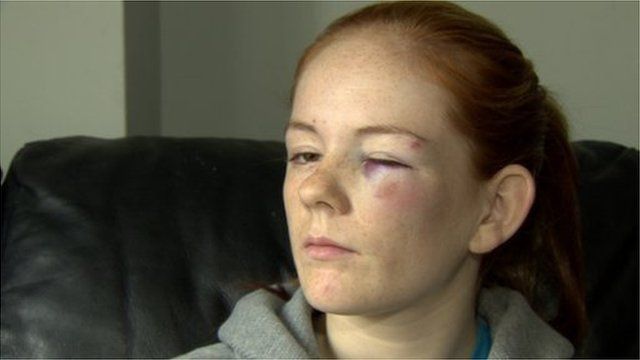 Video
East Belfast: Girl attacked near sectarian flashpoint
A 15-year-old girl has been treated in hospital after being attacked by a youth near a sectarian flashpoint in east Belfast on Tuesday.
Shannon Thompson said she and some friends were taking a walk when she heard them screaming and some boys "came out of nowhere".
The teenager told BBC News NI's Ciara Riddell that she was hit with a piece of wood.