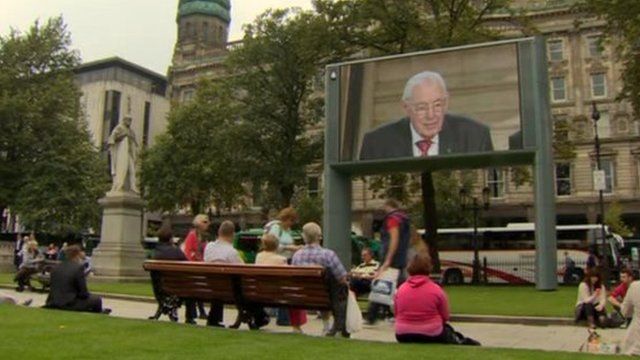 Video
Public reaction to Ian Paisley's death from across Northern Ireland
The former Democratic Unionist Party leader Ian Paisley, has died aged 88.
Mr Paisley, who grew up in Ballymena, County Antrim, led opposition to the Good Friday agreement before entering into agreement and becoming Northern Ireland first minister in 2007.
Members of the public gave their reaction his death in Belfast, Londonderry and his home town of Ballymena.
Go to next video: Obituary: Ian Paisley