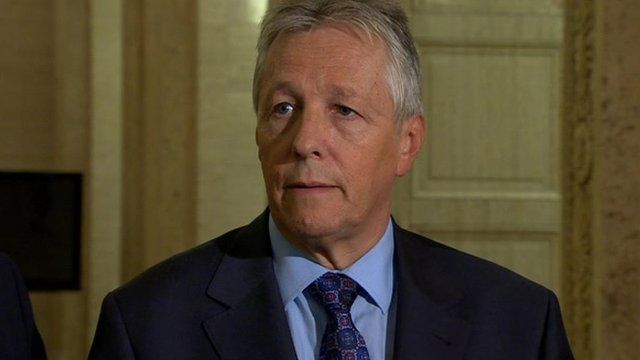 Video
Peter Robinson: 'No bitterness' following DUP reshuffle
The DUP leader Peter Robinson has said there was "no bitterness" from people who were standing down, saying they recognised the need to keep things moving.
The DUP's Edwin Poots and Nelson McCausland are being replaced as Stormont ministers.
Jim Wells will become health minister, while Mervyn Storey will take over as social development minister.
Mr Robinson defended his role as DUP leader saying he will continue to be leader "for as long as the party wants" him.
Go to next video: Jim Wells becomes new health minister