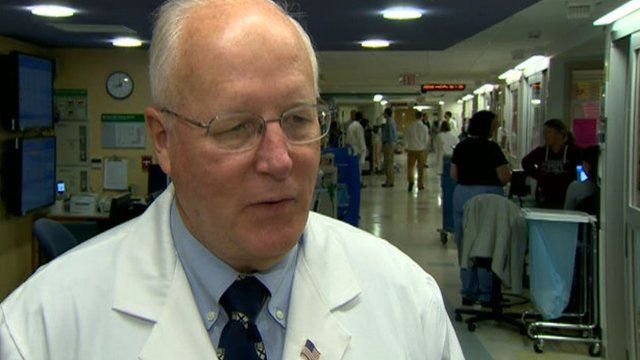 Video
Dr John Mayer: Children's heart surgery on all-island basis 'would work'
An international expert who has advised on the future of children's heart surgery in Northern Ireland has said there is a real willingness to make an "all-island" solution work.
Dr John Mayer was asked by the Department of Health in Northern Ireland to review existing services.
Speaking to BBC News NI's Health Correspondent Marie-Louise Connolly, he said the panel did not find there would be enough patients in Belfast to develop expertise in that area.
Go to next video: Mother and sick baby in air ordeal