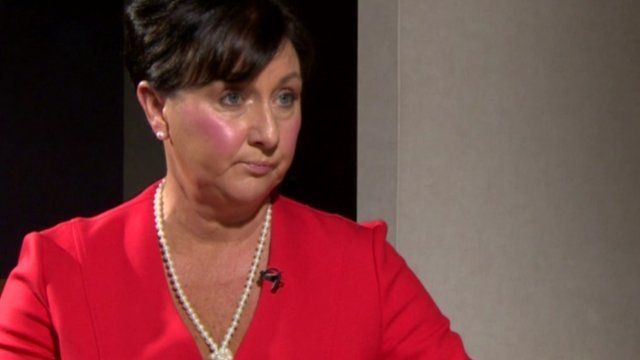 Video
Northern Ireland health service cuts: Chief executive reassures patients
The chief executive of the Health and Social Care Board in Northern Ireland, Valerie Watts, said patient safety remains a priority.
She was speaking after a number of cutbacks were announced to health and social care services across Northern Ireland.
The cuts will mean potentially more than 100 fewer hospital beds and wards closing at weekends.
She spoke to BBC News NI's Health Correspondent Marie-Louise Connolly.