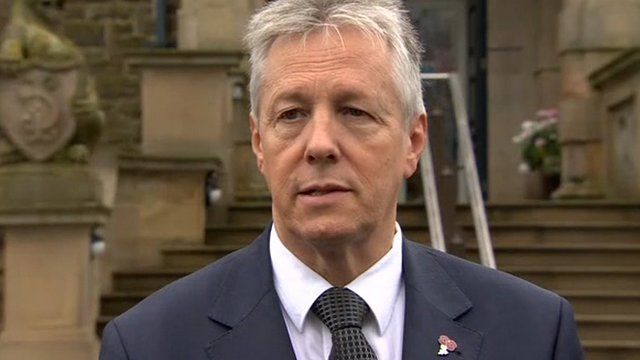 Video
Robinson: This is 'final deadline' for budget agreement
First Minister Peter Robinson has said political parties should recognise the urgency to settle a draft budget in order to secure a £100m loan from the treasury.
Ministers are meeting later to discuss a draft document on the executive's finances for 2015/2016.
If the draft budget is not agreed by Friday, Stormont will lose out on a £100m loan from the Treasury.
Go to next video: McGuinness: Budget deal 'best possible'