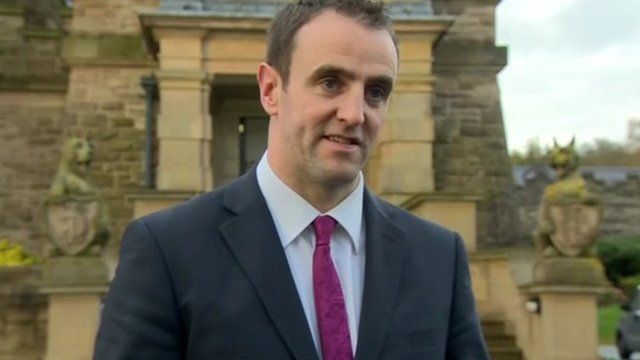 Video
Northern Ireland budget: Only the DUP and Sinn Féin vote for deal
The Northern Ireland Executive has agreed next year's draft budget but of the five parties, only the DUP and Sinn Féin voted to support the deal.
SDLP minister Mark H Durkan voted against the draft budget while ministers from Alliance and the Ulster Unionist Party abstained from the vote.
If the draft budget had not been agreed this week, Stormont would have lost out on a £100m loan from the Treasury.
BBC News NI Business Correspondent Julian O'Neill reports.