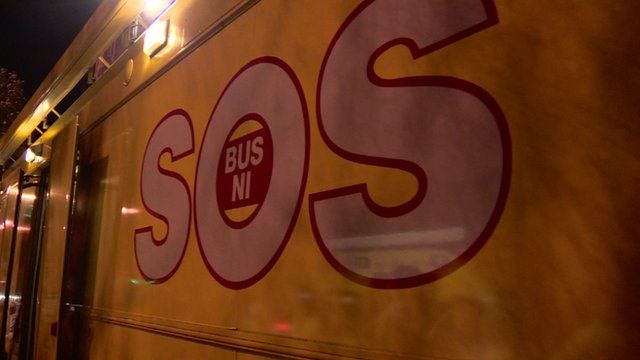 Video
Budget cuts at Stormont 'may affect SOS bus'
The SOS Bus service in Belfast started seven years ago and has given out 235,000 cups of tea, provided medical care to more than 7,500 people and, it says, been instrumental in saving 14 lives.
The charity and its hundreds of volunteers now say they are at risk of having to shut down by Christmas.
This year the PSNI, historically one of the charity's key sponsors, has been unable to give the SOS Bus any funding and, with more deep budget cuts approaching, there is little chance the police will be offering any cash in 2015.
SOS Bus chief executive Joe Hyland said: "I've £50,000 hole in my budget that would have possibly been filled by public sector funding.
"We all know that's not going to come asnd so, It's very real. The threat's very real. We might not be here."
Andy West reports.