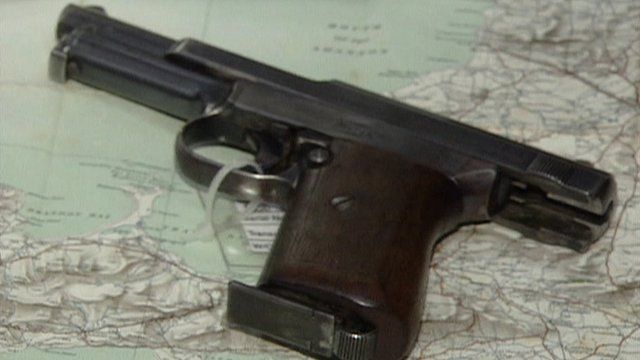 Video
Museum criticised over pistol ban for exhibition
The police museum in Belfast has been criticised for refusing to allow a pistol, once carried by the Irish rebel Roger Casement, to go on display in Dublin.
Sinn Féin say the old gun should be part an exhibition to mark the 100th anniversary of the 1916 Rising.
BBC Newsline's Mark Simpson reports.