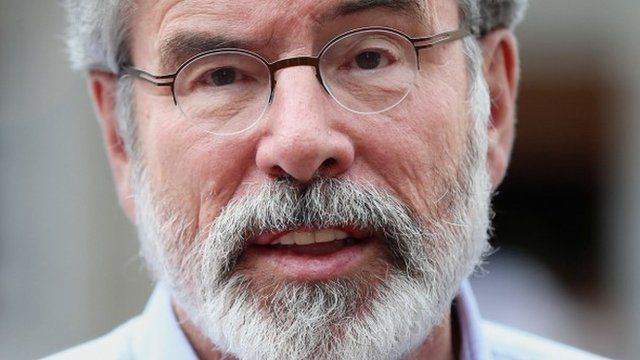 Video
Gerry Adams apologises for using 'offensive' language
Gerry Adams has apologised for using an "offensive" term at a public meeting but reiterated that he was referring to "bigots", and not all unionists.
The Sinn Féin leader used the word "bastards" while answering a question at the meeting in County Fermanagh.
Speaking to BBC's Talkback presenter William Crawley, he said he was "sorry for using the b word" and acknowledged it would cause offence.