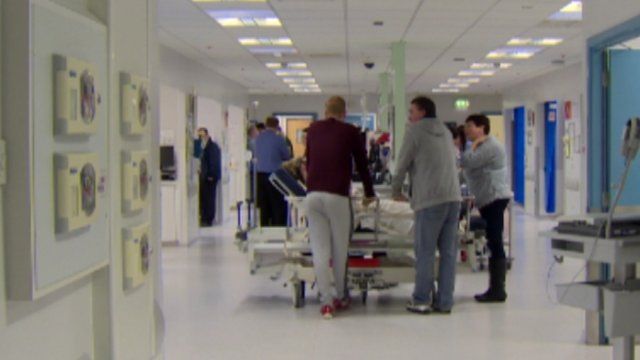 Video
New ways to tackle old problems in Royal Victoria Hospital's A&E department
George Osborne has told the BBC he will put an extra £2bn into front-line health services across the UK, with Northern Ireland expected to receive £41m.
The Stormont Executive will decide where the money goes, but there is no guarantee all of it will be spent on health.
As BBC News NI Health Correspondent Marie-Louise Connolly reports, the Royal Victoria Hospital is trying new ways of tackling old problems in its emergency department.
Go to next video: A&E like 'scene from natural disaster'