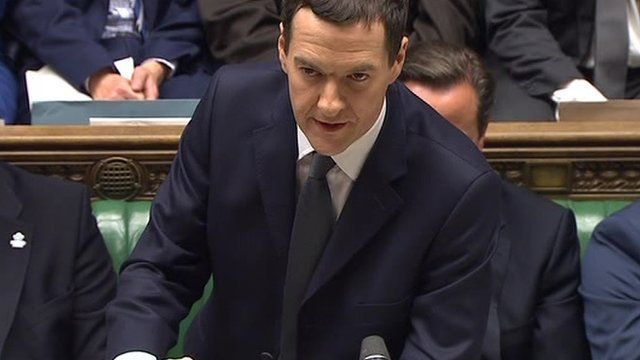 Video
Osborne announces plan to devolve corporation tax to Northern Ireland
The Chancellor of the Exchequer George Osborne has announced a plan to devolve corporation tax to the Northern Ireland Executive.
Addressing the House of Commons during his Autumn Statement, he said that the government recognises the strongly held arguments for devolving corporation tax setting powers to Northern Ireland.
Mr Osborne said that the Treasury believes devolution of corporation tax can be implemented "in this Parliament", provided the Northern Ireland Executive can show that it is able to manage the financial implications.
Go to next video: Minister welcomes tax decision