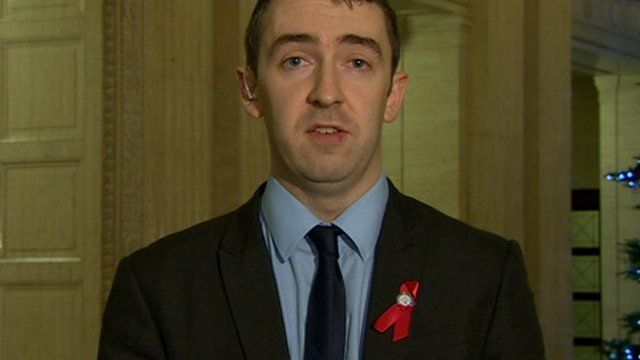 Video
Sinn Féin: No tax power on basis of implementing Tory policies
Sinn Féin's Daithí McKay has said that his party will not agree to the transfer of corporation tax or any other power "on the basis of implementing Tory policies".
On Wednesday, George Osborne said the power to set corporation tax levels could be devolved "provided the Northern Ireland Executive can show that it is able to manage the financial implications".
He added that any decision on devolving corporation tax to Northern Ireland will be dependent on the outcome of the all-party talks.
Parties are currently involved in on-going talks, chaired by Secretary of State Teresa Villiers which are aimed at seeking agreement on a number of unresolved issues, including welfare reform.
The five main parties have clashed over welfare in recent months, with Sinn Féin and the SDLP objecting many of the cost-cutting measures that have already come into force in England and Wales.
Go to next video: Osborne announces corporation tax plan