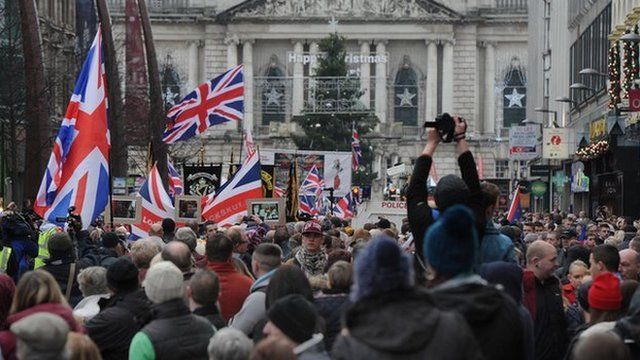 Video
Loyalist flags protest: 37 jailed amid 55,000 'incidents', says report
Thirty-seven people were jailed for their part in the loyalist flag protests in Northern Ireland, according to figures in a new report.
That is 10% of the total sent by police to the Public Prosecution Service.
The figures are contained in a report published on the second anniversary of the start of the protests.
BBC News NI's Tara Mills reports.
Go to next video: 15 officers injured at city hall