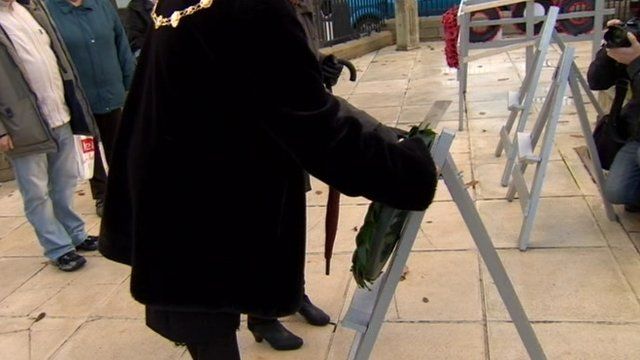 Video
Wreaths laid for nationalist World War One fighters
A special wreath laying ceremony has taken place in Londonderry to honour members of the nationalist community who enlisted to fight in World War One.
A local historical society says it is important that their sacrifice is publicised.
BBC Newsline's Keiron Tourish reports on how their life stories are now being remembered.