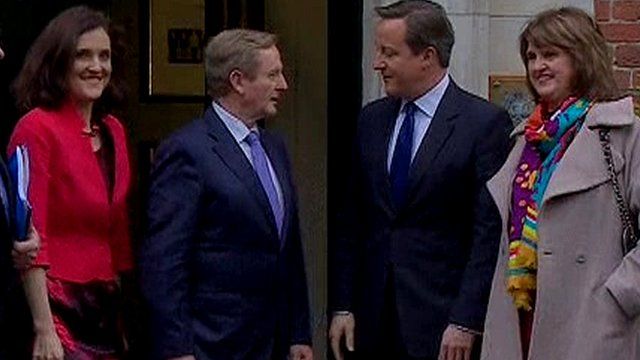 Video
NI talks: UK and Irish prime ministers arrive at Stormont
Prime Minister David Cameron his Irish counterpart Enda Kenny have arrived at Stormont to take part in talks to secure agreement in the cross-party talks in Northern Ireland.
The talks concern disputes on flags, parades, the past and welfare reform.
Speaking outside Stormont House, where the discussions are taking place, David Cameron said he was "always the optimist" and said that the people of Northern Ireland "wanted to see their politicians deliver".
Irish Prime Minister, Enda Kenny said that while progress had been made, there were still challenges to overcome.
Go to next video: 'No big cheque' to broker NI deal