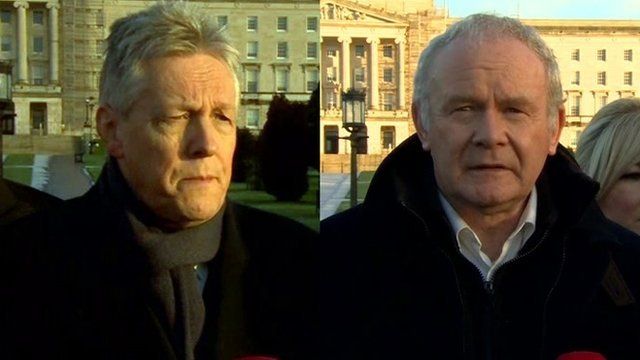 Video
DUP and Sinn Féin on Northern Ireland talks progress
David Cameron has left talks at Stormont in Northern Ireland saying a deal was not possible but he had offered "financial firepower" for one.
The prime minister said he was putting what would amount to "almost £1bn of spending power for the coming years" if agreement could be reached.
DUP Leader Peter Robinson said there was "work that needs to be completed" and a "responsibility to get the job done" adding that he didn't believe parties had "sufficiently challenged" the prime minister.
Sinn Féin said "no credible financial package" was on the table, with Martin McGuinness adding that the party was "distinctively underwhelmed" by Mr Cameron's generosity.