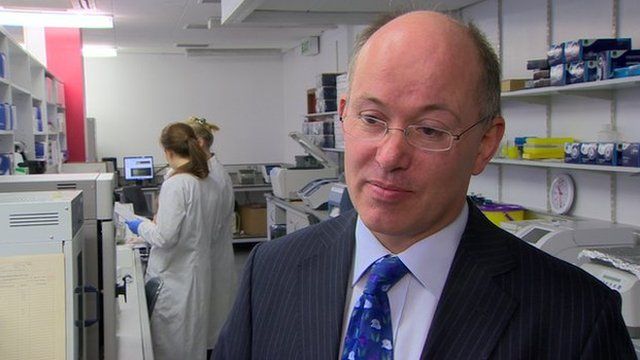 Video
Huntington's disease: Service for patients in Northern Ireland 'overwhelmed'
A leading expert in Huntington's disease has described the service for patients in Northern Ireland as being seriously overwhelmed.
Patrick Morrison, professor of human genetics at Belfast City Hospital, hit out at the lack of specialist staff, accusing the government of "failing" patients with Huntington's disease.
The condition is a rare, inherited and highly complex neurodegenerative disorder that affects more than 120 people in Northern Ireland.
BBC News NI Health Correspondent Marie-Louise Connolly reports.