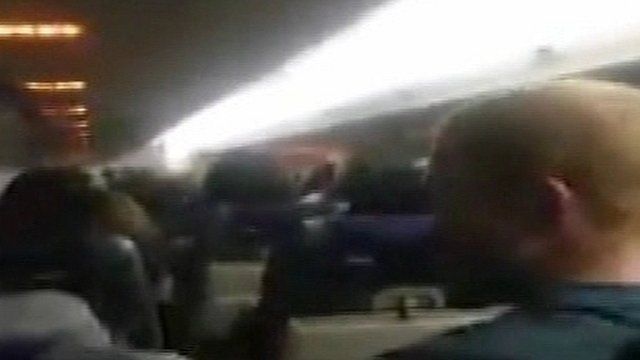 Video
Passengers applaud as plane makes emergency landing at Belfast International Airport
Passengers on board a Flybe flight involved in making an emergency landing applauded as it landed at Belfast International Airport on Tuesday after an engine caught fire.
The plane had been travelling from Glasgow to George Best Belfast City Airport but was diverted.
All 76 passengers and four crew were taken off the plane safely, one person was taken to hospital as a precaution.
Billy Pollock, who was a passenger on the plane and filmed the landing from inside the cabin, said he looked out of a window and saw an engine on fire.
Go to next video: Passengers talk of fear and panic