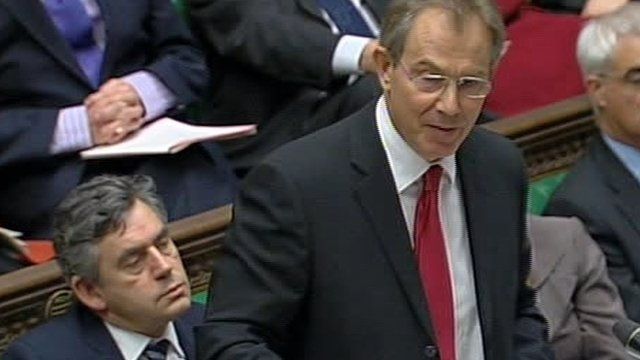 Video
Archive: Tony Blair speaking in the House of Commons about paramilitary fugitives in 2005
The issue of how the government should deal with paramilitary fugitives was raised in the House of Commons in November 2005. Later, the government's controversial bill to allow fugitives to return to Northern Ireland without facing prison was passed by MPs.
This archive footage, from 23 November 2005, shows then prime minister Tony Blair responding to a question from Charles Kennedy, the Liberal Democrat leader at the time, who asked him about putting "victims of terrorism higher up the priority list".
Mr Blair said the extent of progress in Northern Ireland's peace process was made possible because "sometimes we do things that are uncomfortable and difficult but nonetheless necessary".
In 2006, an attempt to introduce legislation was shelved in the face of widespread opposition.