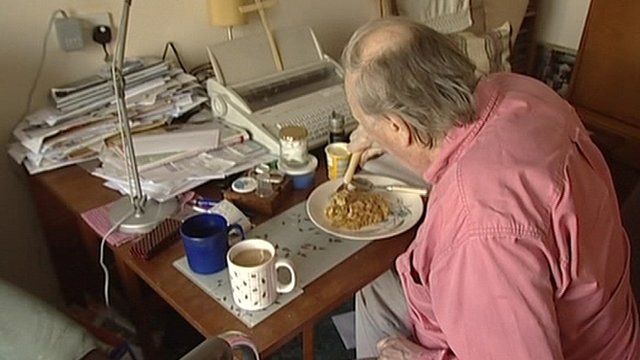 Video
South Eastern Health Trust to drop 'meals on wheels' daily service
The South Eastern Health Trust has defended its decision to reduce its provision of meals to older people in their homes from a daily delivery to fortnightly
Fearghal McKinney said he understood that the South Eastern Health Trust would instead deliver 14 frozen meals every two weeks, because of cutbacks.
The trust said people would continue to receive a nutritious meal and would benefit from a wider choice of options.
BBC News NI Health Correspondent Marie-Louise Connolly reports.