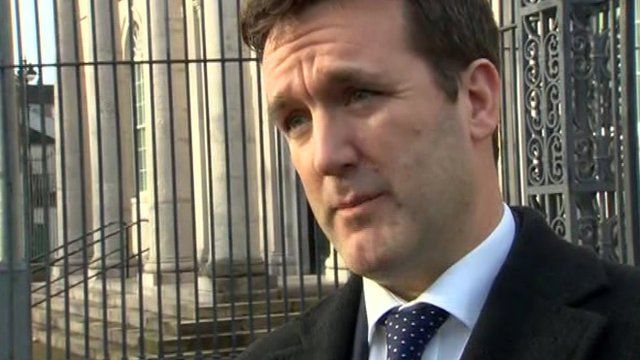 Video
Gareth O'Connor murder: Family 'shocked' by On the Run letter sent to suspect
A lawyer for the family of Gareth O'Connor has said they have been "shocked" by the news that a man considered to be a chief suspect in his murder was mistakenly given an On the Run letter.
Gareth O'Connor was 24 when he disappeared in May 2003. after going to Dundalk Garda Station as part of his bail conditions after being charged with membership of the Real IRA.
He never got there. Two years later, a car containing his body was dragged from Newry Canal.
The O'Connor family's solicitor, Paul Dougan, said the letter came as "a complete surprise".
Under the On the Runs scheme more than 200 people were told they were not wanted for paramilitary crimes committed before the 1998 Good Friday Agreement.