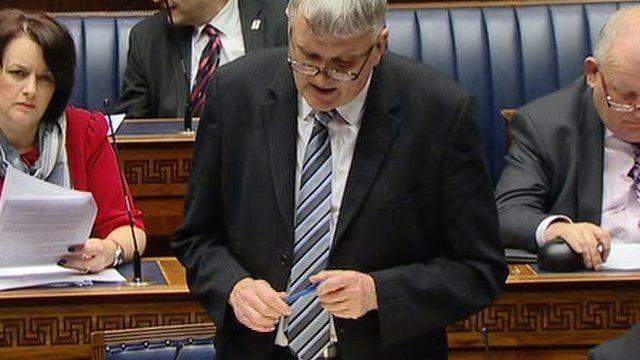 Video
Wells: 'Difficult choices' to be made in regards to the number of hospital
The Northern Ireland Health Minister has said there is a difficult choice to be made between a world class service or a service "on our doorstep" that may compromise quality and safety.
Jim Wells was addressing Stormont as a review into Northern Ireland's health service was published, saying there are too many hospitals for the 1.8 million population.
The review was led by the former chief medical officer of England, Sir Liam Donaldson.