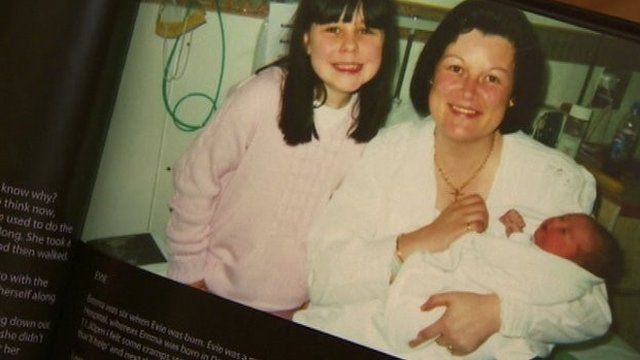 Video
End of Life: Mother leaves emotional memories to daughters before passing away
Lorna Telford died in September 2014 after living with lung cancer for five years.
She died just before her 50th birthday leaving behind her husband of 25 years, David, 51.
In the book that she wrote for her daughters, she described her feelings at missing their weddings.
Mrs Telford's daughters spoke to BBC Newsline's Andy West about how their mother ensured she is never forgotten.
Go to next video: End of Life: Making a farewell video