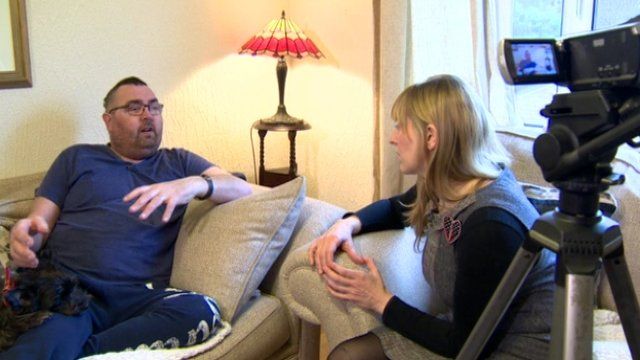 Video
End of Life: Incurable tumour inspires man to make farewell video
A man with an incurable brain tumour is making a video for friends and family to remember him by.
Bill McCorry, 45, from Lisburn, County Antrim, is considering having part of the video screened at his funeral.
His wife Karen, 44, says the process of making the video has helped them prepare for his death.
BBC Newsline's Andy West followed the couple as they shot the film.
Go to next video: End of Life: Lorna Telford's legacy