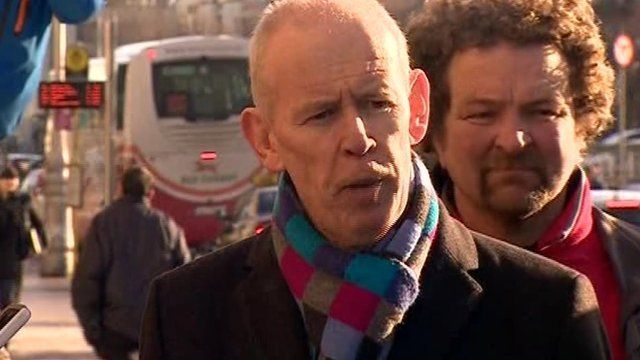 Video
Rory McIlroy and Horizon Sports Management case "settled to satisfaction of both parties"
Rory McIlroy has settled a dispute with his former agent for what is understood to be $20m (£15m) plus costs.
In a joint statement read outside court by Billy Murphy , he said the dispute had been "settled to the satisfaction of both parties".
The world's number one golfer had been suing Horizon Sports Management in a multi-million pound wrangle.
The period under dispute coincided with McIlroy's sponsorship deal with Nike, said to be worth about $100m (£66m).
BBC News Ireland Correspondent Chris Buckler reports.
Go to next video: Golfer's court case delayed further