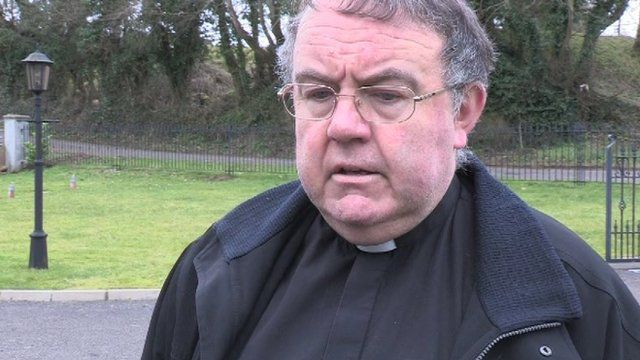 Video
Oisin McGrath: Life support will be "gradually withdrawn"
The parish priest of the critically ill school boy, Oisin McGrath, has said that he will not recover from his injuries.
Father Seamus Quinn says the boys mother told him that his life support is gradually being withdrawn.
The 13-year-old was injured in an incident that happened at St Michael's College, Enniskillen, on Monday.
Fr Quinn said the whole community was still in shock, saying their thoughts were with Oisin's mother and father.
BBC News NI's Julian Fowler reports.