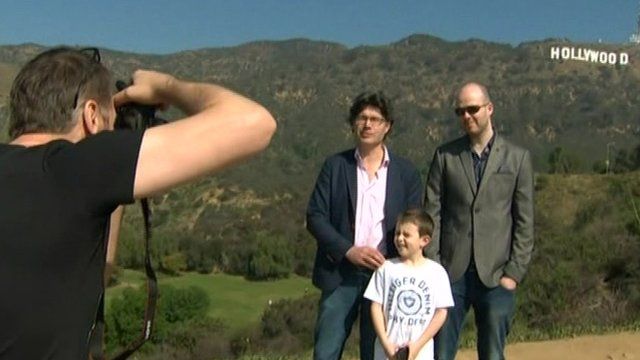 Video
Boogaloo and Graham team go to Hollywood for Oscars
The team behind Oscar-nominated short film Boogaloo and Graham have travelled to Los Angeles for Sunday's ceremony.
The 14-minute film, set in Belfast during the 1970s, is in contention for best live action short, and the filmmakers and one of its young stars are in Hollywood for the event. Peter Bowes reports.
Go to next video: Oscar glory for low budget NI film?