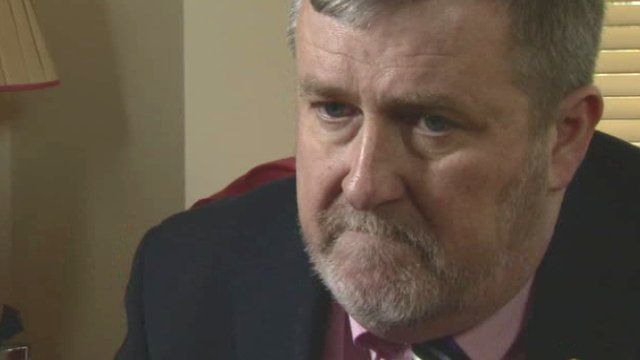 Video
Sinn Féin's Cathal Ó hOisín speaks of losing daughter to foetal abnormality
Sinn Féin's Cathal Ó hOisín has said the experience of losing a baby due to a fatal foetal abnormality as "emotional and surreal".
He and his wife lost their daughter 12 years ago to anencephaly and says the memory is still raw.
He said that no dogma can account for the personal trauma that the death causes to the mother and father.
Speaking to BBC News NI Health Correspondent Marie-Louise Connolly, he says hopes his story will contribute to the ongoing debate about whether Northern Ireland's abortion law should be amended to reflect cases of lethal foetal abnormality.
You can see Marie-Louise Connolly's full report on BBC's The View, Thursday at 22:40 GMT on BBC One Northern Ireland.