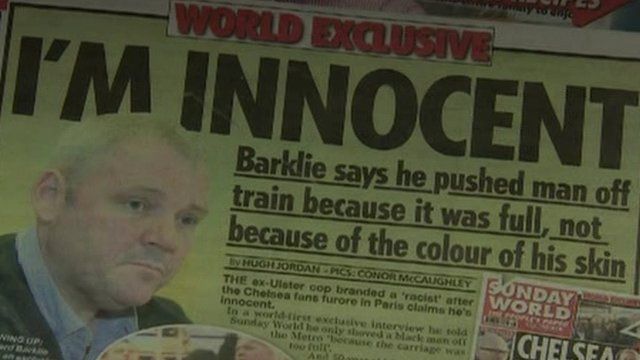 Video
Chelsea fan Richard Barklie: Paris train 'was too full'
The former police officer involved in an alleged racist incident on the Paris Metro last month has said he pushed a black man away from a train carriage because it was too full.
Chelsea fan Richard Barklie, from Carrickfergus, was one of the people identified on CCTV footage by the Metropolitan Police.
Speaking to the Sunday World, Mr Barklie said he was not a racist and denied taking part in any racist singing.
Gordon Adair reports.