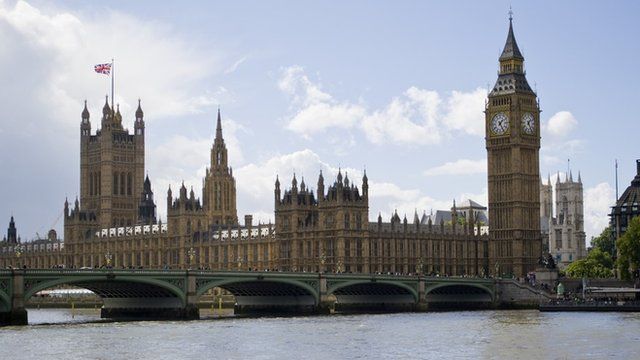 Video
Hung parliament: Trimble says DUP may back Labour
A former Ulster Unionist Leader has said the DUP may back a Labour administration if there is a hung parliament after the general election.
Lord Trimble said although the DUP and Conservatives shared many values, that did not mean they would automatically work together if there was a hung parliament.
The DUP deputy leader, Nigel Dodds, said in the event of a hung parliament his party would do "what is right for Northern Ireland".
BBC News NI Political Correspondent Stephen Walker looks at how a Northern Ireland party might be a big player in forming a government.
First broadcast on BBC Northern Ireland's 'The View' programme on 29 January.
Go to next video: What happens in a hung parliament?