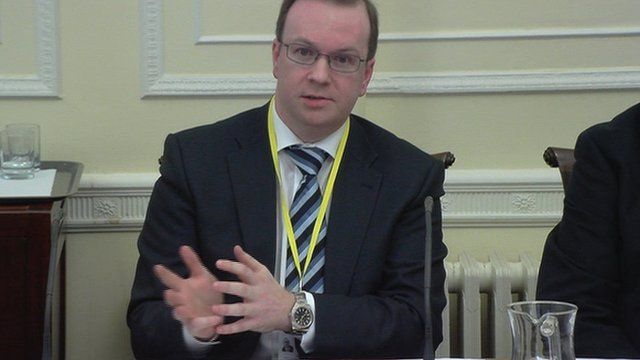 Video
Chief executive warns Translink 'could go out of existence'
The chief executive of Translink has warned that the transport company "could go out of existence" unless it increases fares again or makes cuts to services.
David Strahan was speaking at a sitting of the Regional Development Committee at Stormont.
He said "If we do not take action, Translink is not a sustainable organisation and it will not be here in the future."
BBC Newsline's Mark Simpson reports.
Go to next video: Bus and rail fare rises take effect