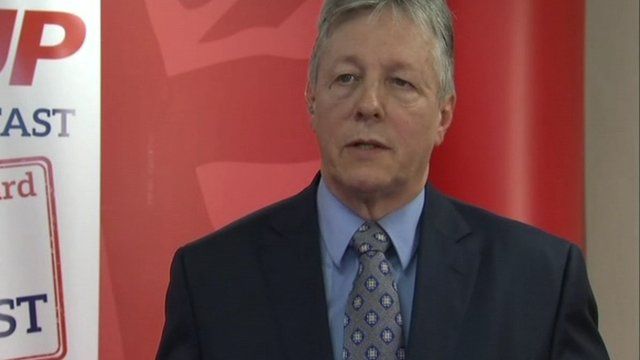 Video
Robinson: General election debate discussions 'complete shambles'
DUP leader Peter Robinson has said there is "considerable doubt" about whether TV general election debates will take place or who will take part if they do.
He called the situation a "complete shambles". The DUP is the fourth largest party in the House of Commons but has been excluded from proposed debates.
The BBC has said it would not be fair to include the DUP without including other Northern Ireland parties.
On Friday, the BBC, ITV, Channel 4 and Sky News said they would go ahead with plans for three debates in April despite David Cameron saying he will only take part in one.
Go to next video: Dodds: BBC Trust decision 'defies belief'