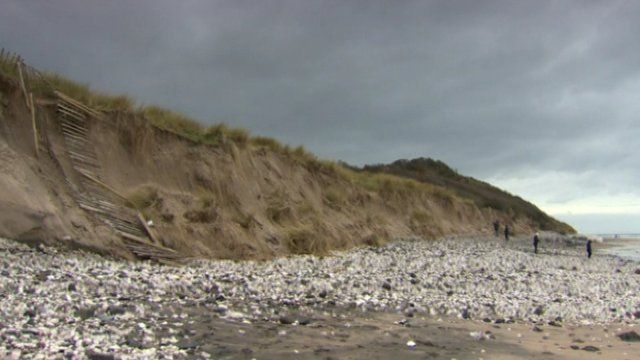 Video
North coast cliff warning after 'dramatic' coastal erosion
A public safety warning has been issued because severe weather along Northern Ireland's north coast has created unstable sand cliffs, some 18ft high.
The Royal National Lifeboat Institution (RNLI) said winter storms have "dramatically changed the profile" of some popular beaches in the area.
BBC News NI's Andy West reports.