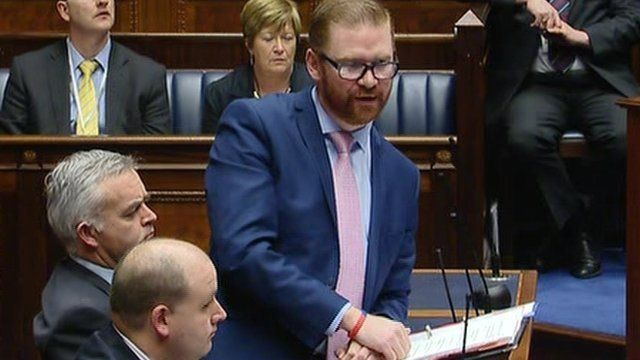 Video
Hamilton: NI could lose 'opportunity of lifetime'
Finance Minister Simon Hamilton has said that Sinn Féin's decision to withdraw its support for welfare reform means that Northern Ireland has missed out on the opportunity of a lifetime to change the Northern Ireland economy for the better.
Speaking at Stormont, Mr Hamilton said the decision could affect the devolution of corporation tax, 37,500 new jobs and an increase the economy of 10%.
On Monday, Sinn Féin withdrew support for welfare reform proposals.
Martin McGuinness said the DUP had reneged on its commitments in the Stormont House Agreement to protect the most vulnerable people in society.
Go to next video: DUP: McGuinness claims 'dishonourable'