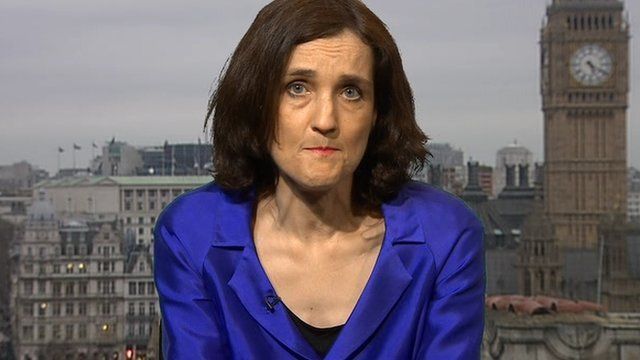 Video
Villiers: Sinn Féin has 'nothing fear' over welfare proposals
Northern Ireland Secretary of State Theresa Villiers has said that Sinn Féin has "nothing to fear" from welfare proposals agreed as part of the Stormont House Agreement.
She said she would do everything she could to facilitate a resolution and that the situation was "retrievable".
On Monday, Sinn Féin withdrew support for welfare reform proposals.
Martin McGuinness said the DUP had reneged on its commitments in the Stormont House Agreement to protect the most vulnerable people in society.
Go to next video: Sinn Féin to oppose welfare bill