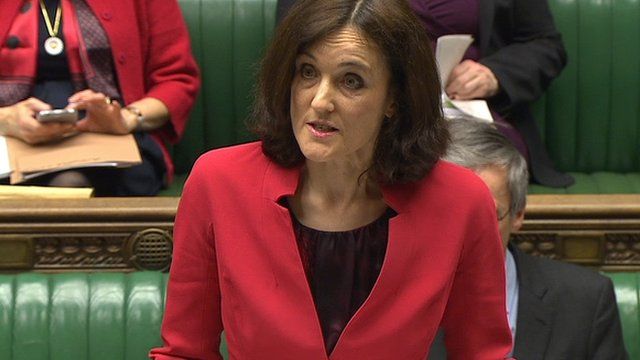 Video
Welfare reform: Villiers says Sinn Féin's withdrawal of support 'unhelpful'
Northern Ireland Secretary of State Theresa Villiers has called Sinn Féin's withdrawal of support for a welfare reform bill "unhelpful and hugely disappointing".
Sinn Féin withdrew its support for the bill on Monday after accusing the DUP of reneging on commitments made in the Stormont House Agreement.
Speaking in the House of Commons, she said it was important to "press ahead with implementation".
Go to next video: Villiers: No more money for welfare