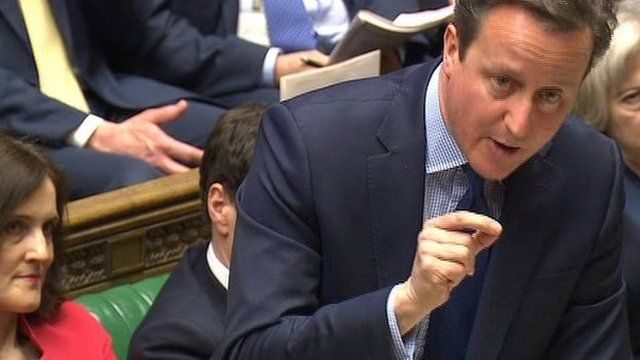 Video
David Cameron says Sinn Féin must fulfil Stormont agreement
Prime Minister David Cameron has said everyone including Sinn Féin should do what they signed up to do in the Stormont House Agreement.
Mr Cameron was speaking in the wake of Sinn Féin's withdrawal of support for a welfare reform bill.
Sinn Féin withdrew its support for the bill on Monday after accusing the DUP of reneging on commitments made in the agreement.
Mr Cameron said what mattered was implementing the agreement.
BBC News NI Political Correspondent Stephen Walker reports.